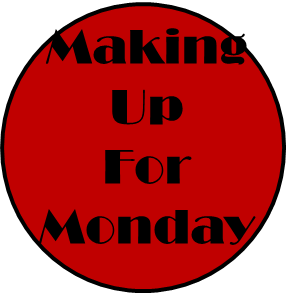 Making Up For Monday is hosted by
An Avid Reader, A Wannabe Writer
. Click on the link to learn more!
Where is your favorite place to read?
It's nothing particularly fancy, but I really like to just sit in front of my tiny desk beside my bed with my laptop propped in front me. It can get a little distracting sometimes, but I get to see the clouds right outside my window. There's just something very calming about being able to see the sky while reading. It's been very cloudy and rainy here lately and since i'm the kind of person who likes the cloudy weather, it's not really that bad of a deal.
That or somewhere quiet, if i'm not reading at home. A quiet classroom at the end of a hall would suffice :)