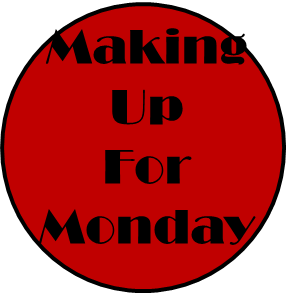 Making Up For Monday is hosted by
An Avid Reader, A Wannabe Writer
. Click on the link to learn more!
What classic shouldn't be a classic in your opinion?
I can't really think of any reason why a classic shouldn't be considered a "classic", maybe because I think each piece has it's own unique contribution to a specific niche. If i am to go out of a limb here, it'd probably be one of those classics that endorse or romanticize socially outdated/unhealthy norms. It's okay, I guess, for them to be points of study in history but as a compass for living, not so much.