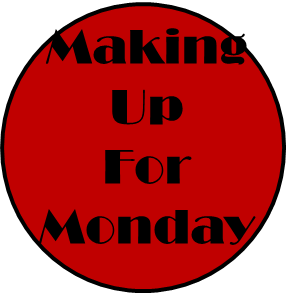 Making Up For Monday is hosted by An Avid Reader, A Wannabe Writer. Click on the link to learn more!
This week's question is: What is your favorite genre of book and how frequently do you read outside of that?
My favourite genre to read is Young Adult, especially in the Paranormal/Fantasy ones. I don't shy away from the contemporary/realistic fiction ones though, but I really prefer the ones with hints of fantasy in them. I just like being able to explore these worlds that all these wonderful authors have created. Sure, many of them are rehashes of old tales and myths but there's always that unique thing, a unique concept that separates them from the common and I think that's very exciting to explore.
How often I read outside of my favourite genres greatly depends on my mood at that time, by necessity or just pure whim. It also depends on the book, really. I was in the middle of rereading The Fellowship of the Ring by Tolkien when I spotted The Red Limit by Timothy Ferris on my shelf and I devoured that anyways.